---
Gofund's primary goal is to assist schools and non- profit organisations plan strategically and access funding for equipment and projects that ultimately benefit the community.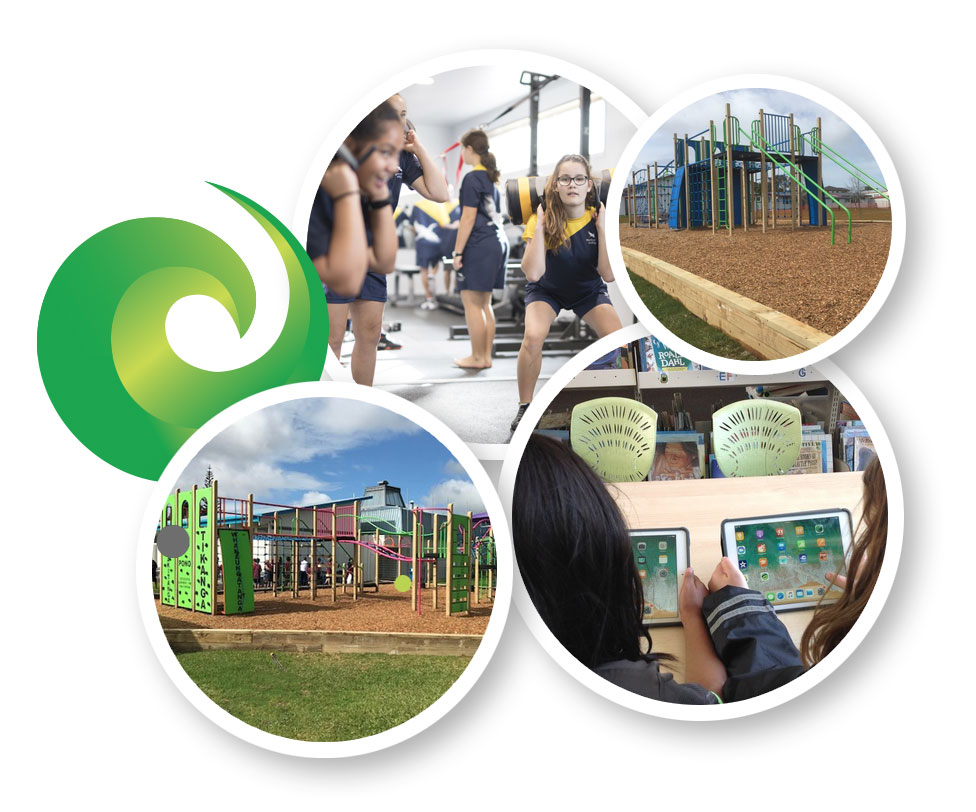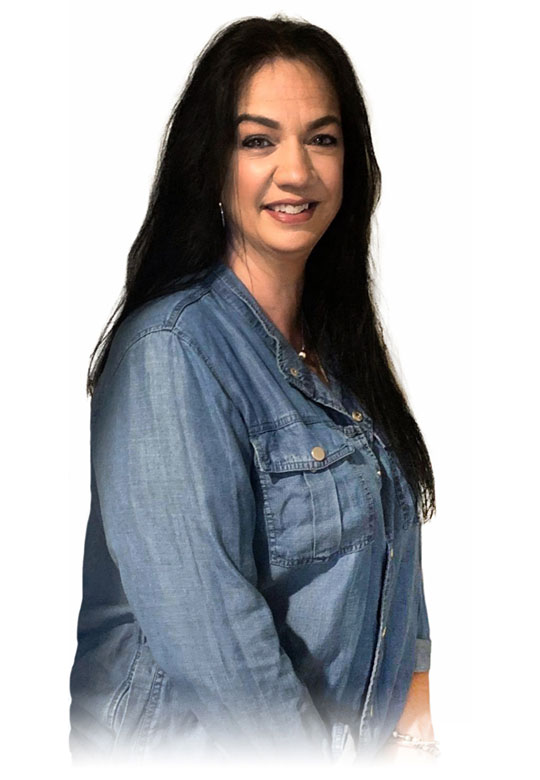 ABOUT US
---
All about
our team
---
Gofund was started by Yvonne Leitch-Heggie in 2016 as a result of her involvement as a trustee on her local school board. She quickly realised that sourcing funding for special projects was paramount for schools if they wanted to complete those projects when there was no Ministry funding available.
Working with Yvonne and the team takes the hassles out securing fundraising. We know how time poor people are these days especially schools and not for profit organisations. Our aim is to make the job seamless from start to finish.
Yvonne and the team have developed excellent contacts with people in all trades and services as a result of working on multiple successful projects.
---
"We don't just get the funding for you, we ensure the project is completed on time and on budget."
It is a pleasure to be writing in support of Yvonne, a hugely valued member of our school community.

Yvonne is a parent of two children who have attended our school. As soon as her children enrolled she was .enthusiastic to support teachers and the school in whatever way she could. As the previous principal saw Yvonne's commitment and expertise in many areas, he entrusted more and more tasks to her. She is proactive in nature and capable of seeing tasks through to effective positive outcomes.

When I came to the school Yvonne had been voted by our community onto the Board of Trustees and she took on the huge portfolio of property. Yvonne wanted to make a difference and over the next 3 years she took on many project manager roles to make our school a more up to date, safe and pleasant place to be. She has developed a school pride in our environment and worked tirelessly to do so.

The school, to secure funds created an opportunity for a person to take on a grants and funding applications role. No-one really wanted to do this so Yvonne took it on, and very quickly did her homework and set up a process that resulted in many successful applications. This once again helped our school achieve the ambitious goals and vision we had set.

Yvonne is very efficient and professional in what she ·does. She is trustworthy, able to plan - action and follow through on tasks given to her, she works to timeframes and can be relied on to get results. Yvonne is a people person, she has a cheerful personality and knows how to interact with people and she has a great sense of humour.

Yvonne is able to handle big budgets and can be trusted to work within a budget to the school's benefit. She is a person you can share confidential information with and know wholeheartedly the confidence will be kept.

Yvonne has been an incredible asset to our school. Through her various roles she has a wonderful appreciation of the way a school runs, and its needs. I would absolutely recommend her as a capable, positive, caring person who 'gets things done'.

I am happy to answer further questions to support this application.

As Principal of Everglade School, I have worked with Yvonne Leitch-Heggie in her capacity as Managing Director of Go Fund, a Community Funding and Development Service.

Yvonne became involved with Everglade School as we sought community funding for a large shade structure/canopy that we wished to construct over our hard court area. We recognised the time and challenges involved in the funding application process, and decided to utilise Yvonne's services for this purpose.

Over the course of the process, Yvonne worked and communicated thoroughly with us. She scoped the background to our project, and talked us through the process she would follow. Yvonne then prepared the relevant material for our application, in consultation with us. We were very pleased with the process followed.

Given the very competitive nature of the community funding process, it was no surprise that we were required to re-submit our application. At this point, Yvonne reviewed our situation, and suggested changes for our new application. Again, we were pleased with the sense of commitment shown in supporting our cause. As a consequence of Yvonne's work with us, Everglade School received two community grants for our shade structure.

This would not have been possible without Yvonne's support and expertise. Speaking on behalf of Everglade School, I wish to acknowledge and commend Yvonne for her work with us. Having an experienced person to steer us through the process was a real benefit, without which we may well have been unsuccessful in achieving our goal.

I would recommend Yvonne, and Go Fund, to any group wishing to pursue a community grant application.

Yvonne Leitch-Heggie has worked closely with Avondale Primary over the last three years.

In her role as Managing Director of Gofund, Yvonne facilitated a very thorough and successful process to secure community funding that allowed our school to build a new junior playground and purchase a considerable amount of ICT equipment.

For the playground project, Yvonne visited the site, got expert advice on possible structures, secured quotes and completed a funding application to North and South Trust.

This application was successful. Yvonne then worked closely with Park Supplies to ensure that all legalities were met in constructing the actual playground. The paperwork was completed to a very high standard and met all compliance expectations. Throughout this whole process, I was totally confident that Yvonne had the expertise and experience to guide proceedings to a very successful outcome.

Following that project, Yvonne worked closely with the school in securing funding to go toward the purchase of 60 Chromebooks.Once again, the fact that this application was successful, is due to the excellent work done by Yvonne. She moved quickly and provided all the documentation in a timely manner.

Yvonne is a total professional who has a 'feel' for what schools need, and a great awareness of just what a difficult task it is to secure funding for purchasing resources for our students.  Our school owes Yvonne a great deal and I endorse her work without equivocation. She is a genuine supporter of education and having her heart in the right place, always means the outcomes are successful and meaningful.

I have no hesitation in recommending Yvonne to any organisation looking for funding. If you require further information, please feel free to contact me at any time.

It gives me great pleasure in writing a reference for Yvonne Leitch Heggie.

Yvonne is a director of Gofund providing opportunities to schools to acquire national and community grants for projects which are not funded by the government and impossible to fund through parent/whanau funding.

Yvonne is positive, co-operative and collaborative. She works alongside the school (Principal, BOT and staff), focusing on enhancing the 10YPP, 5YA, strategic and annual goals while identifying the needs of the students, learning and teaching, and the physical environment. She has a future-focused outlook which aligns with the school's vision proving her to be a valued asset to the school.

Yvonne's knowledge, skills and understanding of what a school requires or would benefit from having, has provided the school with an extensive first class turf area, computers, technology equipment, sports equipment, fencing and expansive training surfaces all within six months. And there is much more to come!

Without Yvonne's input none of the above would have come to fruition. She is enriching the lives of students, staff, parents/whanau and the school's wider community.

I highly recommend Yvonne, GoFund and services.

It is my pleasure to write this reference in favour of Yvonne Leitch-Heggie. Yvonne is primarily employed at Rutherford College to help support fundraising. Yvonne is first and foremost a people person who genuinely cares about what she does and approaches her role with genuine desire to improve outcomes. She is a person who I trust implicitly, she has the best interests of producing the best outcomes for our school and students at heart.

Yvonne is very well motivated and highly organised. She is a very decent and caring person who shows a genuine interest in people. It is her personal qualities that set her apart. She goes the extra mile for people and this virtue creates a deep personal and professional respect.

Yvonne is also innovative and a self-starter. She was instrumental in the creation of a commercial hospitality space within our existing infra-structure, applying for funding which was successful and helped create the momentum and impetus for a purpose built hospitality room at Rutherford. Many staff provide suggestions and tell you what it is we should be doing, only a select few lead in this manner. This has required her to be responsible for helping manage vast sums of money and working collaboratively with numerous agencies. Balancing the various parts of this are a challenge that Yvonne has handled comfortably.

Yvonne has a warmth and genuine care for people and her willingness to go above and beyond normal expectations would add value to whatever place of work she was part of. We look forward to Yvonne to continuing her positive working relationship with Rutherford and for there to be many more projects that are successful due to her assistance with fundraising and the working relationship she has with contractors and staff to see projects through to effective completion.

I am pleased to have the opportunity to provide a testimonial for Yvonne Leitch.

In 2015, Kaitaia College began an ambitious plan to cover areas in the school which was a costly exercise. As climate change impacts on everyone, the school needed to be responsive to the needs of its students from a perspective of Health and Safety while providing an all­weather venue for sports and events. Various suppliers were approached to quote for shade sales, artificial turf, lighting, drainage and signage.

Yvonne Leitch came highly recommended as an accomplished fund raiser and the school engaged her services to apply for funds for this massive projects. Yvonne presented as an enthusiastic and experienced fund raiser with a 'can do' attitude that was most appreciated. She was proactive during the initial research stage, identifying possible fund opportunities and recommending a plan of action to raise the desired amount of $200,000.00.

The funding applications were submitted on time with no issues whatsoever and Kaitaia College now has a magnificent facility that has enhanced the image and aesthetics of the school and won the admiration and applause of the community.
keyboard_arrow_leftPrevious
Nextkeyboard_arrow_right